Ericameria linearifolia ~ Narrowleaf Goldenbush
Ericameria linearifolia grow through much of California's hot interior through the Chapparal, Creosote and Joshua Tree habitats. Narrowleaf Goldenbush has a long blooming period from Winter through Spring. Ericameria linearifolia grows 2-4 feet tall. The green foliage is topped by golden yellow flowers when moisture is available Summer into Fall. There are a wealth of butterflies that regularly visit the blooming Narrowleaf Goldenbush including the Mournful Duskywing, Gray Hairstreak, and Painted Lady.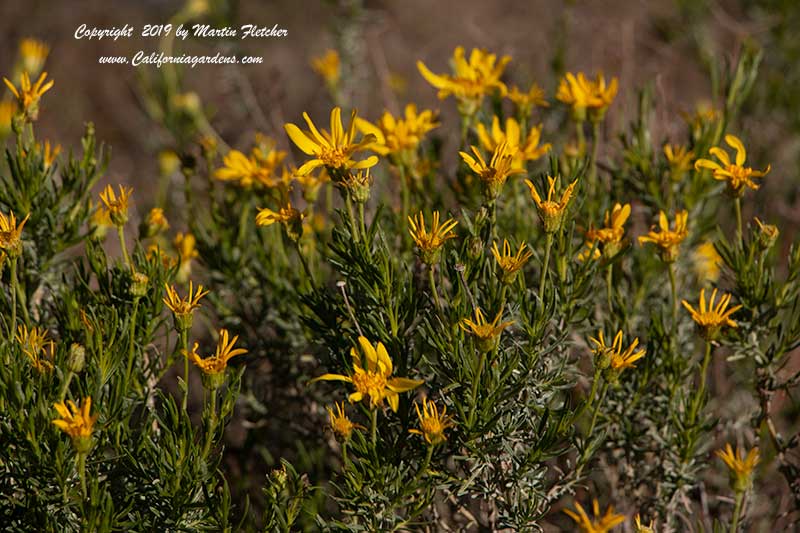 High resolution photos of are part of our garden image collection.